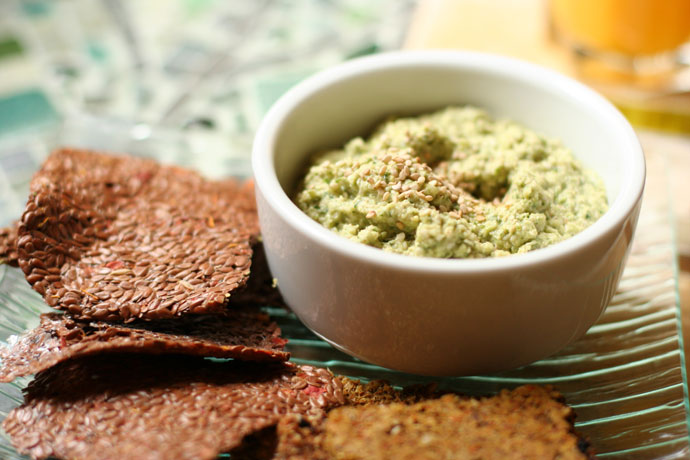 I eat soooo much hummus. I know for a lower-carb diet, it's not the best.  So I found this recipe from Clean Eating and I love it.  Low-carb hummus.  yum. now I just have to avoid dipping BREAD in it!

INGREDIENTS:
3 raw zucchinis, peeled and chopped
6 tbsp lemon juice
4 cloves garlic
2 tsp paprika
2 tsp sea salt
1/2 tsp cumin
1 tsp turmeric
2 pinches cayenne pepper
1/2 cup raw tahini
1 cup sesame or sunflower seeds or pine nuts
Extra-virgin olive oil, for drizzle
Fresh parsley, minced for garnish
INSTRUCTIONS:
Place all ingredients, except oil and parsley, into a blender or food processor and blend until smooth or to desired consistency. Drizzle with oil and garnish with parsley. Complement it with crudités, raw flax crackers or whole-grain pita bread. You can also spread it on sandwiches or mix it with salads.