Not to get carried away with gift-giving this season- (remember: quality of life over quantity of stuff!) But if you need ideas, I've got a few that are original, fun, locally-made+/or eco-conscious!
MessQueen NYC Leggingz :  Courtney, the  pint-sized designer, works out of her studio in Tribeca. She is the queen of fashionable spandex, riding her bike all over the city in face-melting patterns + colors.  Leggingz can be customized upon request: any color, any cut.  Best worn with attitude just as loud ;-)  *Just Announced: MessQueen will be among the vendors at The Holiday Hoedown @ The Red Bull Space (40 Thompson St. 2nd Floor) December 16-18
Lolë :

A fitness + lifestyle clothing co that features an entire line of outerwear made in their Lightweight Insulator fabric: ultra-soft + windproof, made with polyester spun from

post-consumer plastic bottles.  Check out the Chilly Jacket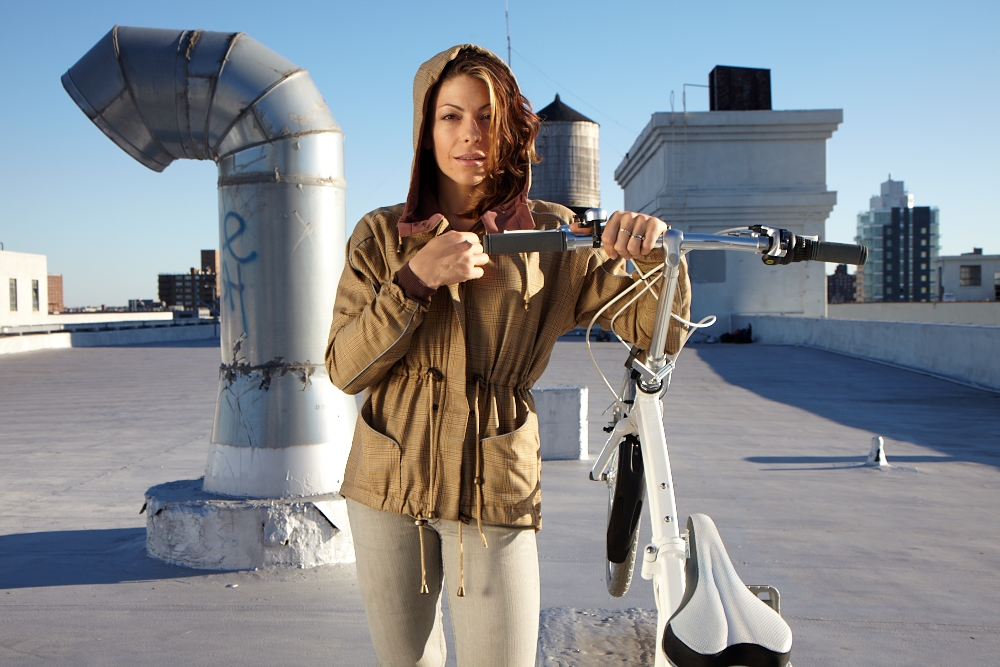 Experiences are a great alternative when the person you're gifting to just doesn't need anymore "stuff":
Nimble Fitness: This training-only studio was named "Best Personal Training in NYC" by Citysearch.  Owned by two really chilled out dudes who just ran the NY Marathon to benefit Witness.Org, the studio offers gift certificates for the holidays.
SOULCYCLE:  My sanctuary. If you're obsessed with sweating here + your friends just don't understand, then it's time to give them the gift.  They'll get it!   Try the Holiday Starter Kit (pictured above)

featured in Marie Claire Magazine

Home-Cooking Class:  My dad recently visited my Brooklyn apartment and hosted a dinner-party+cooking class in my kitchen.  Make fun all you want. It was so much fun! We ate well, got boozy and learned how to make a new dish!  Take a handful of my favorite healthy recipes LISTED HERE + host a class to help launch all those "healthy" New Year's Resolution-ers!
Finally, some of the best gifts are

hand-made.

Why not bring back the

"mix-tape"?

- Burn a CD and design the cover... There are plenty of great playlists to snag HERE.  And don't

forget the

NoWayJosie FREE EP download

+ extra bonus track:

Christmas in this B*tch ...perfect for all those classy holiday parties ;-)
It's Christmas In This Bitch (2011) by FAKE MONEY